On The Land's 100th Episode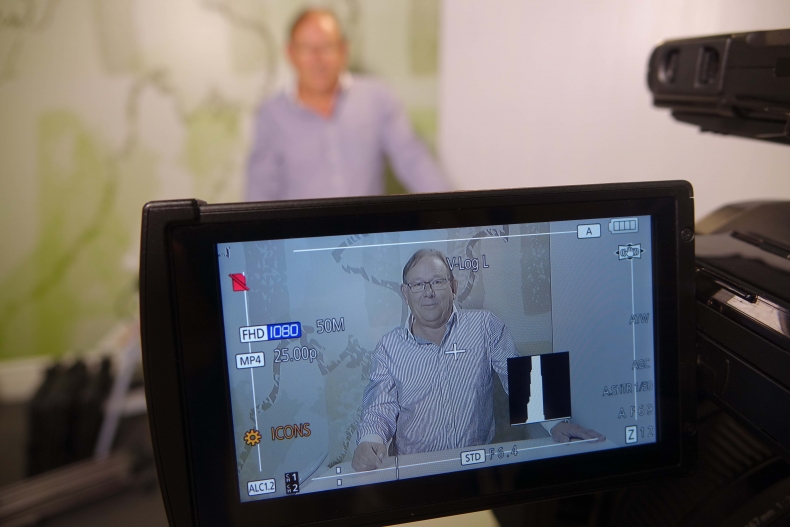 Rural farming show On The Land will celebrated it's 100th episode in May 2017 
The show has been airing since early April 2015, telling hundreds of stories that matter to the farming audience, from the rural community. Coming full circle, the team filmed part of the milestone show at the Kirwee Field Days earlier this week, where they began filming for their first episode two years ago. Presenter and producer Rob Cope-Williams has been with the show since the beginning, "It's amazing! It's exciting really because we've done it on a shoestring."
Rob's career has spanned over around forty years, reporting on issues from the farming world over various platforms such as Radio New Zealand, Television New Zealand and Canterbury Television. People may remember one of his popular shows as 'Rob's Country'.
"With television alone, I've done something like 1300 episodes. On a moment of boredom, I added it all up - over those episodes I've done something like 10,000 interviews, which is a hell of a lot of questions!"
He says it's been interesting watching television progress through the rise of social media as On The Land expands its presence on the popular medium, "I have no idea how all that business works, but I know that it does. My age group that I communicate so well with, are all very appreciative that we're on Facebook and YouTube and so on."
When asked about one particular interview or moment that stood out to him over the last two years of the show, he couldn't think of one. But he says it's about the people, "It might be Rob Cope-Williams who fronts it, but I'm just the mouth as they say. If I look back, it's not my programme it's the people that I've interviewed and I'm so fortunate to have had the people that I've had on."

On The Land is proudly produced by Tandem Studios, and airs on Country TV & Face TV, YouTube, facebook, with videos shared through Stuff.co.nz and Newsiue.co.nz and the website www.ontheland.co.nz